Affordable and Comfortable Family Dentistry in Austintown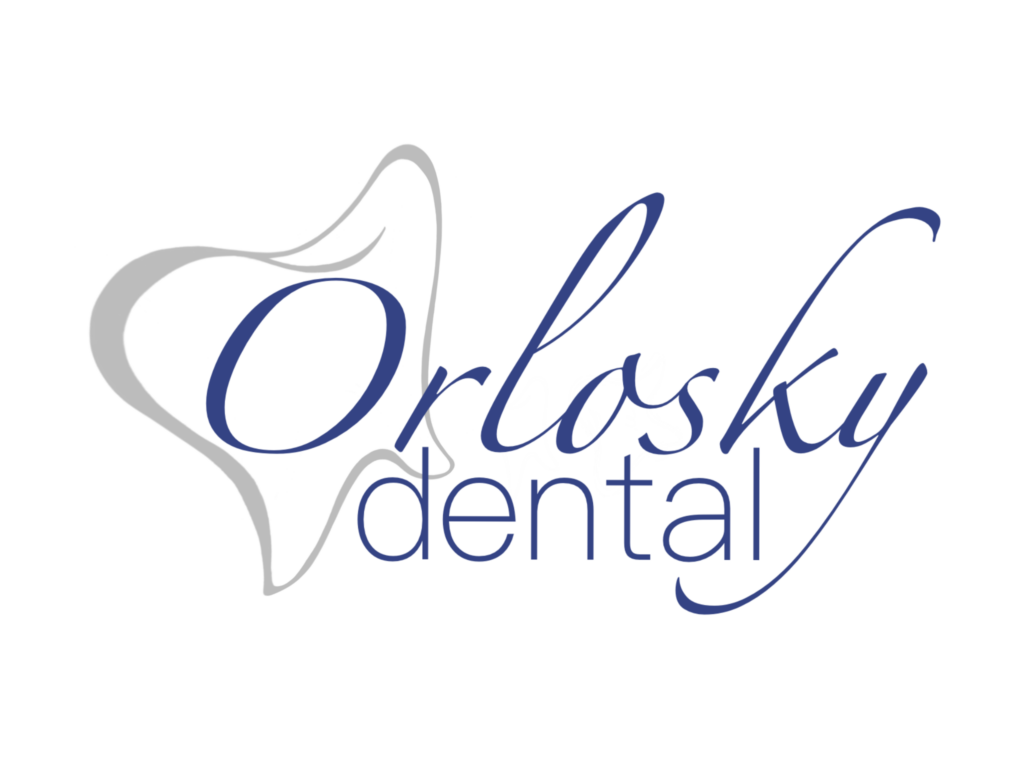 Affordable and Comfortable Family Dentistry in Austintown
I had the best experience as a new patient. From the moment I scheduled my appointment, to the moment I walked out of the door, every single employee was kind and knowledgeable. Dr. Orlosky took the time to answer all of my questions and didn't make me feel rushed at all. The atmosphere was so calming that my fear of being at the dentist quickly faded away. I highly recommend Dr. Orlosky and his amazing staff!

missy dailey


December 23, 2022

Wonderful staff and wonderful experience!

Samantha Ragan


November 30, 2022

Thank You to everyone at Dr Orlosky's office who have helped me, including Gina & Stacy as well as Dr Steve along with the whole staff.

George H Condoleon


November 30, 2022

Thank You to everyone at Dr Orlosky's office who have helped me, including Gina & Stacy as well as Dr Steve along with the whole staff.

George Condoleon


November 17, 2022

Dr. Steve and his team are fantastic! Would highly recommend to anyone in search of a dentist!

Michelle Crutchley


November 14, 2022

Outstanding dentist and hygienists!

Jason Schnabl


October 31, 2022

My first visit to Dr. Orlosky's office was truly amazing. The staff and Dr. Orlosky are very courteous. Chelsea and Dr. Orlosky explained to me everything that was important to me taking care of my teeth. I would definitely recommend Dr. Orlosky Dental to anyone.

john cullen


October 31, 2022

Everyone is such a pleasure to interact with! They are kind, compassionate, thorough, and you can tell they truly care about their patients.

Jessica Coup


October 21, 2022

For my first visit it was impressive! They got me in early and Gina was amazing highly recommended!

Matt Berlin


October 19, 2022

I recently switched to this practice for my dental needs. The staff is friendly. The office is organized and runs on time. Dr Orlosky and his hygienist are both professional, knowledgeable, and take their time. I've never felt rushed. I trust this office and now my wife goes here too. 5 stars !!!

Andrew Hospodar


October 18, 2022

Dr. Steve and Chelsea were extremely thorough and very pleasant! I have some issues going on and Dr. Steve explained the issues and a game plan. This was Dr. Larry Gessner's Office previously and I could not be happier with the team Dr Gessner transitioned his patients too. They are wonderful.

Kristen Shepley


September 22, 2022

We're about 45 minutes away but came over to have Dr. Steve put implant crowns in. Everything went smoothly and we're extremely happy with the final result! The staff is so friendly and welcoming with a beautiful office space.

Taylor


September 22, 2022
To provide each patient with the highest degree of dental health they wish to achieve
Clear Braces including Invisalign
Crowns and Bridges
Bonding
Implant restoration
Whitening
Filling
Extractions
Root Canal Therapy
Pediatric Dentistry
Periodontal Therapy
Prophylactic Cleaning
Fluoride Treatment
Dental Sealants

Night Guard and Sport Guard
Periodontal and cancer screenings
Partials
Dentures
Implant Restoration
Meet Dr. Steve - Dentist in Austintown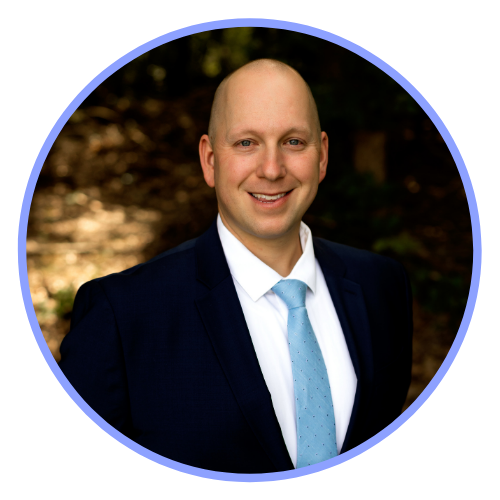 A native to the Youngstown area,
Dr. Stephen Orlosky, DDS has been working in the dental field for over 10 years and has traveled across the country to receive continuing education on cosmetic dentistry, sleep dentistry, orthodontics and implant dentistry.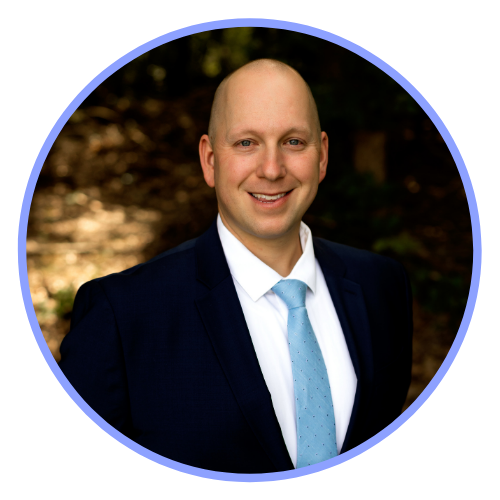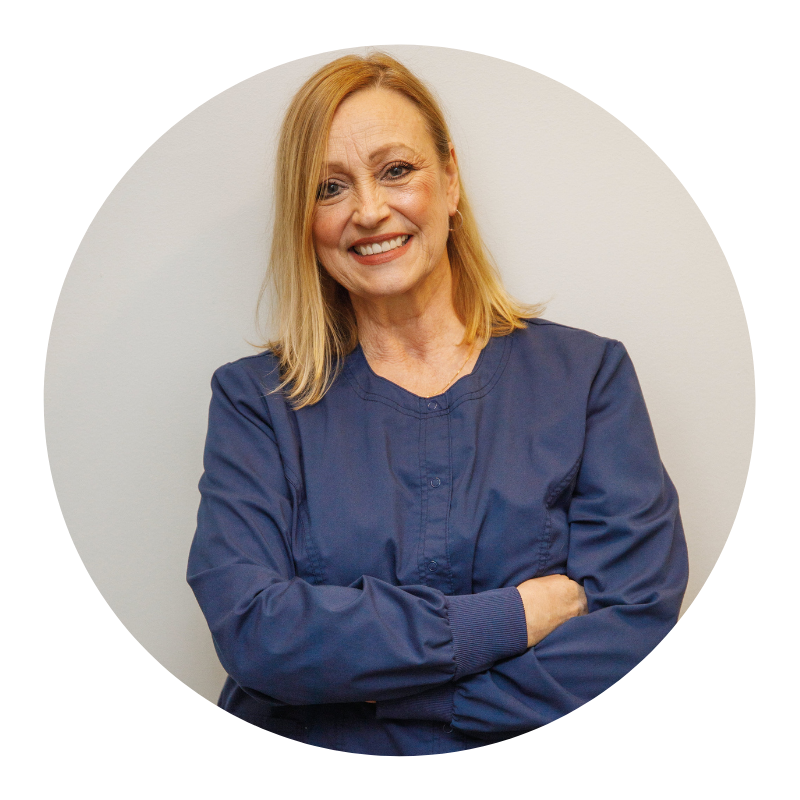 Mary Lou Sipos
dental Hygienist
Mary lou has been a part of this office for (drum roll please……) 30 years in October of 2021!  She is the back bone of this office and we are thrilled to have her here at Orlosky Dental. She enjoys her one-on-one time she gets with her patients. It gives Mary Lou the upmost joy and happiness that she has gotten to know her patients and their families over the years. Something most people don't know about Mary Lou is that she rides Harley Davidson motorcycles.  Some of her hobbies include vegetable and flower gardening, exploring national parks throughout the US, and any kind of water sports!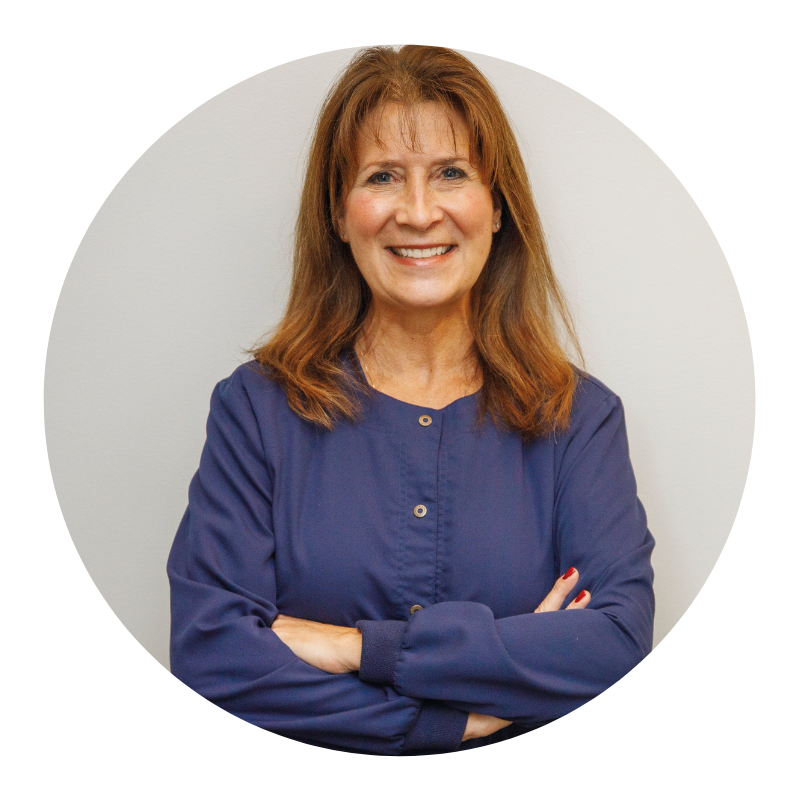 Lynne Bellish
Dental HyGienist
Lynne started working with this office for Dr. Gessner in 2007. She also works part-time for another dentist in the area. Overall she has practiced hygiene for over 34 years. Her favorite part of working in the dental field is the opportunity to meet and interact with patients and to educate them on ways to improve their dental health and she says she has learned a lot from them as well! Her hobbies include working outdoors on her farm, tending to her greenhouse, and playing tennis. Lynne graduated from The Ohio State University and her favorite hobby is being an enthusiastic buckeye fan. Lynne is married,  her and her husband are proud parents of three children and have 3 grandchildren nearby.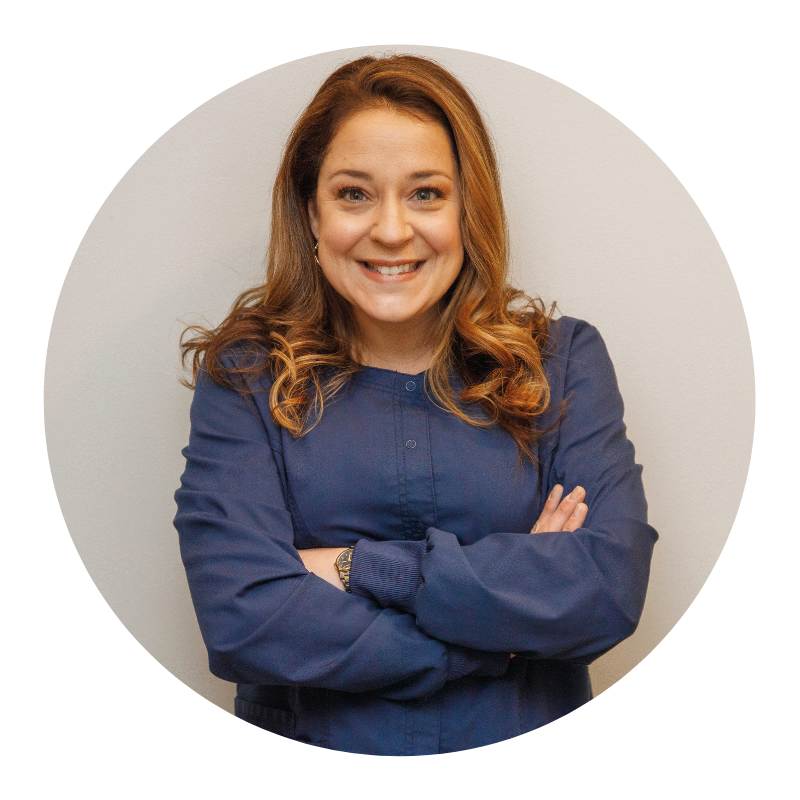 Gina Viano
dental Hygienist
Gina works both for Orlosky Dental and as a clinical dental hygiene instructor at Youngstown State University. She loves the dental field because it allows her to interact with people and educate them at the same time. It gives Gina great happiness to instruct on oral hygiene care and par-take in public medical/dental health.  Gina is the life of the party and enjoys having fun with her coworkers and always makes people laugh – especially when she tells the story of almost eating a bumble bee and getting stung on her tongue, ouch!  Her hobbies include yoga, eating carbs, reading, hanging with friends & family, and shopping.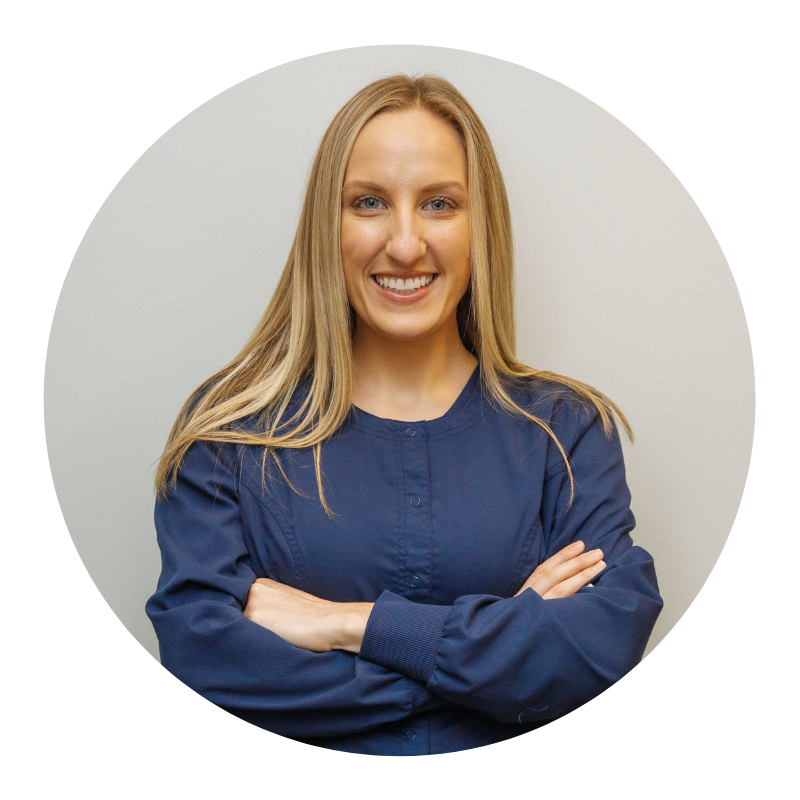 Chelsea Orlosky
Dental HyGienist
Chelsea is Dr. Steve's wife. Along with her experience at Youngstown State University, she has been working in the dental field for over 10 years. Although she loves interacting with patients and coworkers, working along side her husband is her favorite thing. Her and Dr. Steve are new parents to their little boy, Eugene. He loves to hang out at the office with mom and dad. Chelsea enjoys cooking , she is a plant-based foodie! She also loves to exercise and read when she finds time. Most people don't know her and her sister's also co-own an online shopping boutique!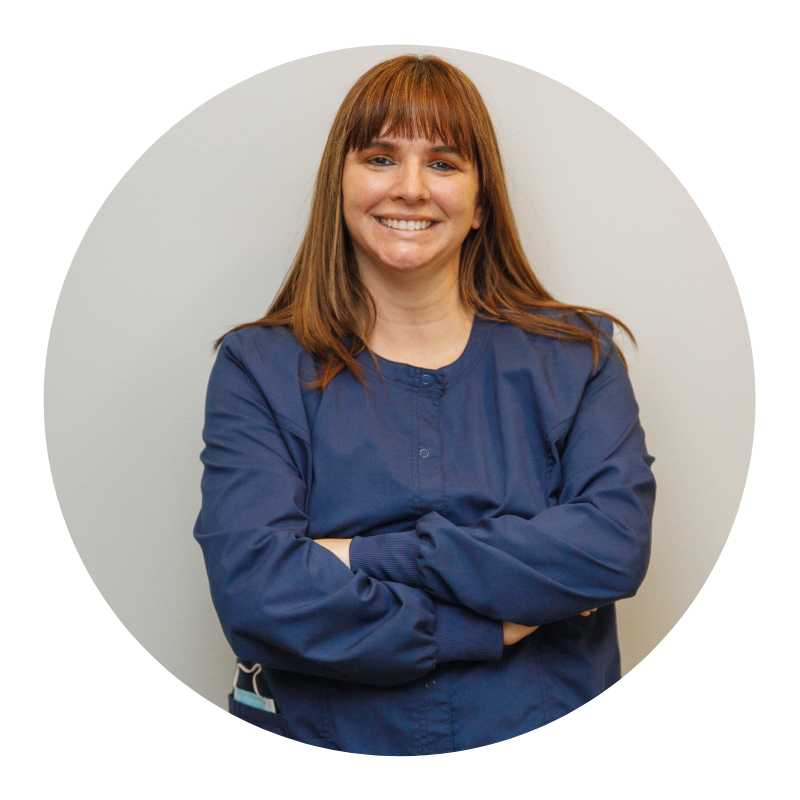 Stacy Olesky
dental Assistant
Stacy has worked at this office for over 22 years. Her favorite part of working in the dental field is making lasting relationships with the patients that have become family. Stacy truly enjoys meeting so many nice people and becoming part of their lives. One thing that people don't know about Stacy is that she loves sports.  She was an athlete for many years, playing basketball and volleyball. She has shared this passion with her children. Her hobbies include bowling, exercising, and walking. She especially enjoys taking her dogs on a walk on those nice summer sunny days.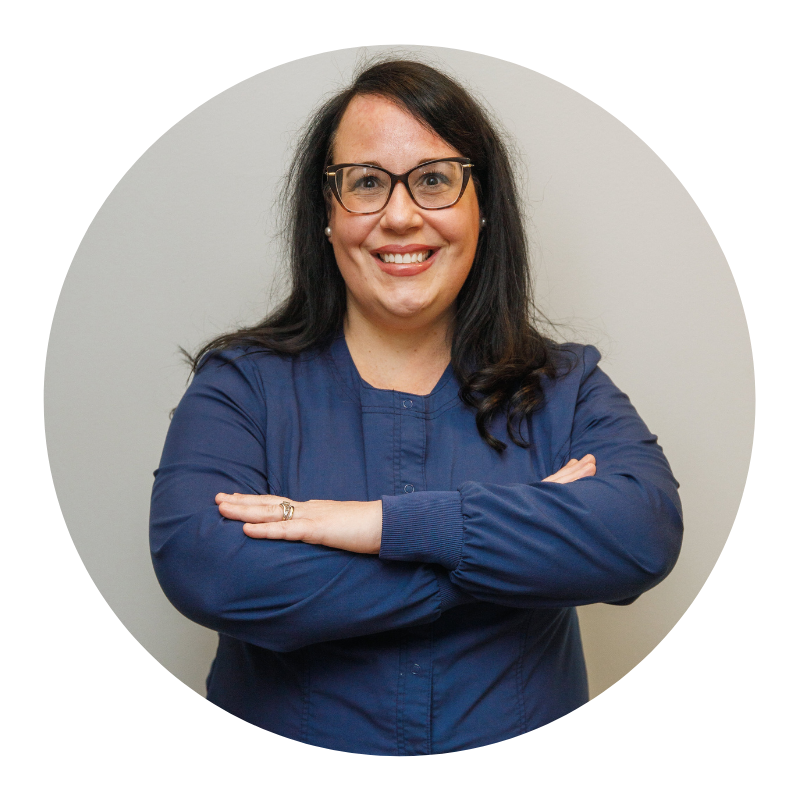 Stacy Merrell
Dental Assistant
Stacy has worked at the office for over 8 years. Most people don't know that she has been in the dental field for over 24 years! She loves the dental field because she is able to give patient's their smiles back! Her hobbies include spending time with her family, going out to eat, and traveling to Pittsburgh (her hometown) to see family and friends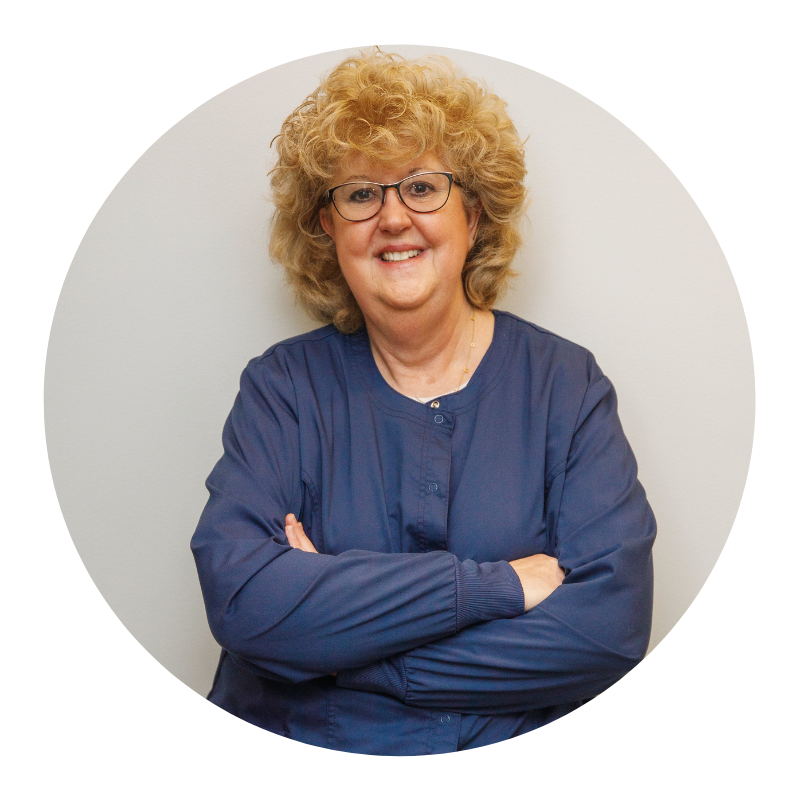 Paula Luca
Front Desk Staff
Paula has worked in the dental field since 2012 but she has recently joined our team here at Orlosky Dental. We are happy to have her as she fits in well with the rest of our friendly and bright team members! Her favorite part of working in this field is the people. She says that a smile is contagious and she is delighted to see people get the smile that they deserve. Her hobbies include gardening and cooking, for the two go hand-in-hand.  Farm to table is best! She also enjoys going to estate and garage sales and says "someone's junk is always someone's treasures". Paula has been happily married to her best friend for over 37 years and have two amazing daughters.  Their pets (3 including their grand-doggie) are also a big part of their family – Louis, their golden lab, saved her husband's life three times when having health issues. Maybe she will let him come to the office and be our official service dog!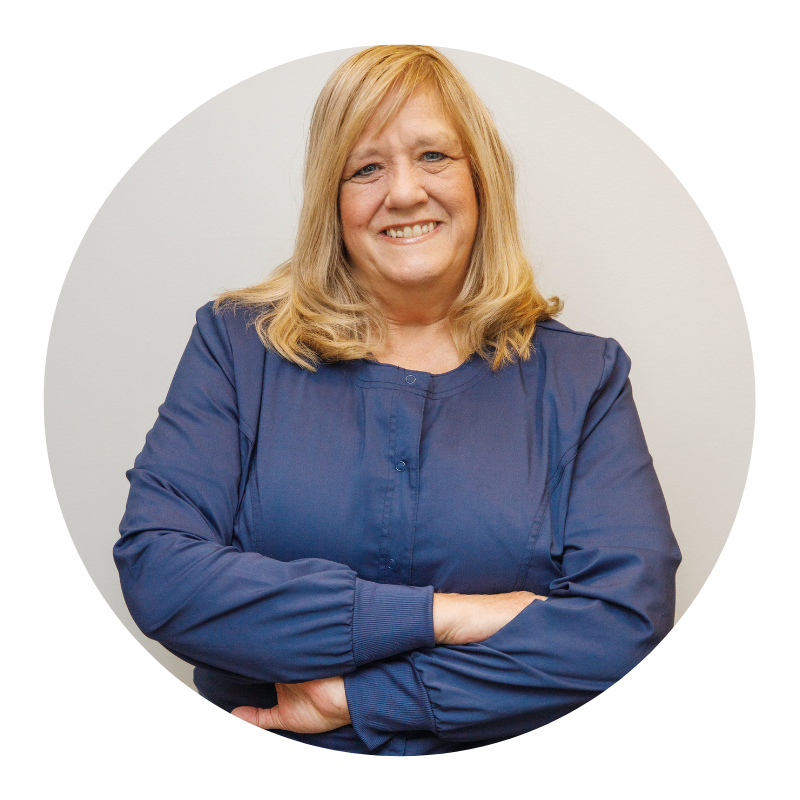 Linda Brooks
Front Desk Staff
Linda has worked in dentistry for 20+ years and has been a part of this office since 2014.  She loves being rewarded by patients' smiles! One thing most people don't know about Linda is that she is family-oriented. Some of her hobbies include antiques, wineries, and remodeling! Linda has been married for over 40 years and has 3 children and 2 dogs.  Linda's first impression of Dr. Steve is that is was a "good" guy, but since getting to know him she says he is a "great" dad! Im sure most patients have got to witness this, as his son comes to the office often.
Frequently Asked Questions
How are you protecting patients from COVID-19?
At Orlosky dental our patients' health and safety is our top priority.  We follow all CDC, OSHA, and state dental boards guidelines for COVID-19.
Are you accepting new patients?
Yes, we are currently accepting new patients and will do our best to get you an appointment in a timely manner. We are proudly serving patients from Austintown, Canfield, Youngstown, Boardman, McDonald, Mineral Ridge, North Jackson, Lordstown, Lake Milton, Girard, Hubbard, Liberty, and the rest of Trumbull and Mahoning county.
We can submit to all insurances with the exception of Medicaid.  If you have specific insurance questions please call us.
Can I pay my bill online?
We value the convenience of technology and we plan to have online bill pay soon.
Do you offer pediatric services?
We want to treat your entire family. We gladly will evaluate your child to see if they require any dental work and talk to you about their options.
Do you offer deep cleanings?
Yes, deep cleanings or scaling and root planing are offered at our office.  Make an appointment and we can discuss your needs.